Ship of the Week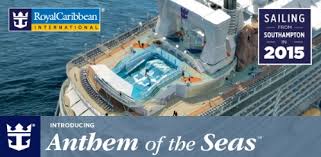 Caribbean
Why choose to cruise to the Caribbean? Because, once paradise has been discovered, it can never be forgotten. Few places on earth are more conducive to relaxation than the islands of the Caribbean The Caribbean, with its sugar-soft beaches, turquoise seas and gently swaying palms, is one of the world's best-loved holiday destinations.
With so many beautiful and diverse islands, there is always somewhere or something new to explore. Perhaps it's the light, tropical breezes that gently soothe the soul. Or the warm waters and warm receptions that await you on every shore.
From Barbados and Antigua to St. Lucia and Mayreau, a wealth of hidden treasures including historic harbours, lush tropical forests and characterful towns are waiting.