Ship of the Week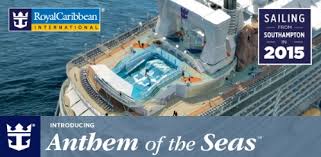 Europe
Stand in awe before the works of Michelangelo in Italy or Gaudí's distinctive architecture in Spain. Wonder at delicate masterpieces in Oslo's Hadeland Glassworks. Witness the remains of ancient civilisations in Greece and Turkey.
Tour Palace Square in St Petersburg, Russia. From the fjords of Norway to the waterways of Venice to the ruins of the Mediterranean, explore the richness and beauty of Europe in a totally new way. You can also bring your adventure inland on a Europe Cruisetour – a unique combination of cruise holiday and land tour by luxury motorcoach or train, ask one of cruise experts for assistance if you can't find what you are looking for.
Venture from Madrid to Toledo and Barcelona; explore the famous Champs Élysées in Paris and the streets of London; cruise the peaceful Lake Como and the canals of Venice or visit Florence, the birthplace of the Renaissance, and the holy grounds of the Vatican City in Rome. If you're ready for the holiday of a lifetime, you've found it. Start planning your adventure today – it really will be Way More Than A Cruise.