Ship of the Week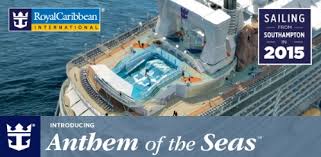 Hawaii
Hawaii has always possessed a mystique and allure that's hard to resist. As you journey to this Pacific jewel. You can lose yourself in a morning massage or learn more about the islands you'll visit during an onboard lecture.
From emerald green rainforests and thunderous volcanoes to palm-fringed beaches and indescribable sunsets. Hawaii promises something for everyone. Maui's waterfalls and winding back roads on a four-wheel adventure through Kauai. Discover lush rain forests and orchid-scented botanical gardens on Hawaii and hike Oahu's Diamond Head and Koko Head volcanoes. Hawaii Cruises and experience a land that is open and welcoming, yet marbled with mystery.
Whether your vision of Hawaii conjures up images of moonlit beaches or the unmistakable shape of the USS Arizona Memorial in Pearl Harbor, whilst onboard you'll discover the Hawaii you've always imagined - and more. Royal Caribbean, and Celebrity amongst others, feature many cruise possibilities in Hawaii.