Ship of the Week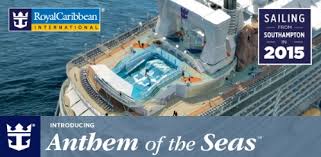 Pacific
From the deep lagoons of Tahiti, to the tropical flora of Fiji, these isles show Mother Nature's decorative skills in all their glory. The locals are also as welcoming as their reputation has us believe. Nowhere is this more evident than on a visit a local village to see the traditional songs and dances for which the islanders have become well known.
Best known for its redwood forests and diverse wildlife, the Pacific Northwest is also home to urban attractions, including state-of-the art museums, quaint boutiques and thriving arts and music scenes Cruise into the South Pacific and discover, far from any mainland and in the midst of the Ocean, a group of islands that offer a distinctly different experience.
Here, natural beauty is found in high peaks, dramatic harbours and under azure skies. A cruise holiday here gives you the opportunity to enjoy a real sense of freedom, walking barefoot on the soft white sands and through the lush rainforests of these subtropical islands.