Ship of the Week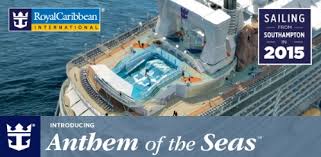 FAQs
If you cannot find the answer here to your question, please email it to us and we will do our upmost to respond as soon as possible.
What is included in the price of my cruise?
Your cruise will include accommodation on board, meals, and most of the entertainment while aboard the ship. Where appropriate international flights are also included. This will be for all cruises where you are required to select a departure airport from the UK.
Flight timings
For a cruise departing after 14:00 or later the flight from the UK is usually on the same day. For earlier departures the flight will usually be the previous day. All flight dates and times cannot be confirmed at the time of booking but are usually sent through approximately 4 weeks prior to departure.
What is not included in the price of my cruise?
The price will not include organised shore excursions, carbonated soft drinks or alcoholic beverages (unless an 'All inclusive' package is purchased), photographs, gratuities (these are included in the cost on some cruise lines – please enquire for details), medical services, casino expenditures, spa and beauty treatments or other miscellaneous items you have purchase on board.
Am I best to book early?
It is never too early to begin planning your cruise. Booking early is generally your best assurance of obtaining the arrangements and cabin of your choice, especially if you are planning a cruise in the peak season or over Christmas and New Year.
When do I have to pay the balance of my cruise?
Unless otherwise agreed, all balances must be paid in full to the supplier(s) at least 12 weeks before the date of departure.
What is the difference between an inside and outside cabin?
An outside cabin will have a window or porthole and is considered an "Ocean View" room, whereas an inside cabin may have artwork on the walls and is considered a "No View" room.
What does it mean if I book a 'Guaranteed Cabin'?
This would mean that you are not booking a specific cabin number, but you are guaranteed a cabin of the grade that you are wanting to book, or higher.
How will I know what activities are happening on the ship?
Your cabin steward will leave you a daily news update, which will provide a detailed schedule of events for that day including locations and times.
How do I keep my valuables safe?
Most cabins are now fitted with safes but otherwise there are boxes in the pursers office.
Are the cruise itineraries subject to change?
Yes, all cruise itineraries are subject to change. With guest safety as the number one priority for the cruise lines, on the rare occasions that weather conditions and other unforeseen circumstances may occur, it may cause a change in the original itinerary. In these circumstances, the cruise line staff will do everything within their power to visit an alternate port of call.
How much luggage can I take?
There are no restrictions on how much luggage you can take onboard, but do remember that if your cruise holiday involves a flight, airlines have their own baggage allowance restrictions. These vary on scheduled flights, depending on airline and route. Please note that on UK regional flights the baggage allowance may be less than on international flights. You will be advised at the time of booking what the limit is for your particular flight. On cruises that depart the UK luggage is unlimited, however you should consider the size of your cabin.
How do I get to the ship?
If you have airfare through the cruise line, a representative from the cruise line will meet you by the baggage claim. They will escort you to the transfer shuttle that goes from the airport to the port and back again after the cruise. Some cruise lines offer these services for an additional cost to passengers providing their own airfare, or we can provide you with cost of private transfers.
When can I board the ship?
Embarkation normally begins approximately 4 hours prior to departure. Passengers must be on board no later than 30 minutes prior to sailing.
Can I bring visitors on the ship?
For safety and security reasons, no visitors will be allowed on board the ship.
Honeymoons at sea and is cruising right for honeymooners?
Without a doubt honeymoons at sea are prefect. Cruising offers an atmosphere that's just right for romance, cosy dinners for two, strolling on deck at sunset, dancing the night away, or cuddling up to a movie (even under the stars).You can be as private or as public as and when you want. Most lines provide special services - from Sunday or Monday departures to champagne and breakfast in bed. For more details just ask. Also, some ships offer special programs for performing a marriage ceremony or renewing your marriage vows.
Weddings at sea - Can we marry at sea?
Couples can actually marry onboard certain ships, but maritime regulations require the ship has to be either in port, or less than three miles from land for the marriage to be legal. Many cruise lines offer a dedicated wedding organiser to take care of arrangements on behalf of the couple including the minister. However, the bride and groom can often bring their own minister, rabbi or priest to conduct the official ceremony. There are usually two ways to conduct the ceremony, either in the dedicated chapel onboard or alternatively, the cruise line can organise the wedding in one of the ports it visits. Packages can include arranging such details as musicians, cakes, flowers, confetti, photos and limousines. Cruise lines are also able to arrange a 'renewal of vows' service during the cruise and this ceremony can be conducted by the ship's captain. Cruise lines that will marry at sea: Royal Caribbean, Princess, Celebrity and P&O (excluding Aurora) Island Cruises (in the Caribbean).
Can I cruise if I'm pregnant?
For health and safety reasons most cruise lines are unable to accept passengers that will are more than 28 weeks pregnant at the time of disembarkation.
Are there non-smoking areas?
Virtually all ships have smoking and non-smoking sections in the public rooms. In fact, many dining rooms, and even some entire ships, are now totally smoke-free, reflecting passenger requests. If you want your dining table in a non-smoking area, please advise the restaurant manager when boarding.
Are there different classes of service onboard?
Today's cruise ships are "one class". The ships facilities are available to everyone onboard.
Will I get bored or feel confined?
It's not likely. Most ships are a good size and it usually takes a couple of days to fully explore the different options available on board. You can rest by the poolside, join a dance class or sports activity, see a movie, or try your luck in a casino - the options are endless! In addition to the activities onboard, you also have the opportunity to explore new and exciting ports of call.
What if I have medication?
Please carry any medication in its original bottle. It is recommended that medications be carried in your pocket or purse so they will be available when needed because checked luggage may not be accessible at all times. If you are using any prescription drugs, vitamins, or other medication on a regular basis, you should bring an adequate supply since they may not be readily available aboard the ship or in ports of call. Commonly used medications may be purchased at the office of the ship's doctor.
Are there laundry services on board?
Almost all cruise ships have laundry facilities and many provide dry-cleaning services. There is, however, an additional charge for professional laundry and dry-cleaning services. Many ships also have self-service launderettes.
Am I likely to become seasick?
Seasickness is not common on larger cruise ships as they are equipped with stabilizers designed to minimize the feeling of movement. If you should feel queasy, medicine is available from your cabin steward or the ship's doctor. If you are prone to motion sickness, you may want to consider consulting your doctor prior to departure.
How many formal evenings are there on a cruise?
There are usually two formal evenings per week, for which the men are required to wear a suit. You don't have to buy a tuxedo or dinner suit just for the cruise as even on the most formal of ships, a dark suit and tie are fine for the dressiest of occasions. Also, some ships offer tuxedo rental services.
How do I pay for my purchases onboard?
For your convenience, an account will be set up for you when you board the ship and purchases will be billed automatically to your credit card. If you don't have a credit card you may use a cash deposit. Traveller's cheques may be cashed at the Purser's Desk to cover gratuities and can be used to pay off your onboard account if you do not wish to have the charges applied to your credit card.
What about tipping?
On many Cruises gratuities are now included, if this is not the case you should reward great service. Some operators will add gratuities to your on board account, which cannot be pre-paid and are to be settled at the end of your cruise.
What are my dining options?
Most cruise lines offer both a Main Seating and Late Seating in the main dining room. Dining preferences may be requested at the time of the booking, however requests cannot be guaranteed. Your seating and table assignment will be confirmed at embarkation. Either seating will enable you to see all shows and experience everything your cruise has to offer. As an alternative to traditional seatings, some cruise lines now offer "freestyle" dining. This option provides guests with the flexibility to dine when they wish. You may also choose your dinner companions and request specific tables rather than being assigned to a particular time and table for the duration of the cruise. For your convenience, in addition to breakfast, lunch, dinner, and midnight buffets, many ships also offer complimentary room service. Low-fat and vegetarian options are often available.
What if I am celebrating my anniversary/birthday?
Cruise lines love to celebrate with you, so if you are celebrating a special occasion on the ships let us know. Some cruise lines offer packages to celebrate special anniversaries like silver or golden weddings. Cruise lines without specific anniversary packages can also make arrangements for a gift, a cake or champagne to be delivered to the cabin. we can add that information to your reservation in advance prior to sailing by the passengers or even family and friends or you can be book once board.
What is an assembly drill? Do I have to go?
These are normally referred to as lifeboat drills. Everyone on board the ship is required to attend a compulsory safety drill comply with Coast Guard and international safety regulations.
Do I have to participate in the cruise line's organized activities?
It's up to you! You can try everything or just lounge by the pool - the choice is yours!
Are cruises suitable for children?
Most cruise lines have developed supervised programs for children due to the increase in families choosing to cruise. Most cruise ships are happy to accept families (some ships do have exclusions and this will be detailed in the relevant brochures) infants are carried from the age of 6 months onwards on most cruises, but in some cases this is 1 year. These programs are designed to give your children a chance to go swimming, play sports, watch movies and get to know other children on the ship, while giving you an opportunity for some worry free rest and relaxation. Some children may be too young to participate in certain programs. Each ship will have its own range of facilities for your children.
What's available to do in the evenings?
Nightly activities are just as exciting as during the day. Test your luck in the casinos, whoop it up in the nightclub, take in a show, or maybe stay up to watch a breathtaking sunrise over the sea.
Can we keep in touch with the outside world?
Yes - very easily. Most ships have televisions in the rooms plus a daily newsletter with headlines. There are usually phones in the rooms or you can have the ship's radio operator contact the mainland for you. Also, many ships have fax capabilities or internet lounges. There are charges to contact the mainland in any form. Please check with the purser to find out details on charges.
Are the casinos and duty free shops open all day?
They are open while you are at sea, however, they will remain closed while the ship is in port.
How do I pay for purchases in port?
Most shops accept major credit cards and traveller's cheques. Some ships and ports of call have ATMs; however, they may not always be in service and fees are involved.
What is there to do in port?
There is something ashore for everyone. Each port offers a unique experience where you can explore on your own, book an organised shore excursion from the cruise line, go shopping, relax on the beach or take in some historical sites.
Do I have to get off the ship at every port of call?
Not if you don't want to. You are more than welcome to stay on the ship and relax by the pool or participate in some of the organized activities.
Do I need a passport, visa or vaccinations?
All travellers must have a full 10 year British passport with at least 6 months validity after your return date, and some destinations require you to obtain a visa before departure. As far as vaccinations are concerned this depends on where you are travelling to. Please check with your GP or travel agent in advance. Further information can be obtained from the Medical Advisory Service for Travellers abroad (MASTA) - www.masta.org If there is any current advice for the countries to which you plan you will find this online at www.fco.gov.uk/knowbeforeyougo or www.fco.gov.uk
What types of people go on cruises?
Cruising is becoming more and more popular all the time. It appeals to a very wide mix of young and old, couples, families and singles. Our passengers like the good things in life, but are generally friendly, sociable individuals eager to experience new things. You're sure to find like-minded people onboard.
If I'm travelling alone, how will I meet people and have fun?
It couldn't be easier to meet people on board your ship. Most ships have parties for singles -- early on, so you can get to know people right away. You might also want to consider joining a larger table for dinner in order to get to know more of your fellow voyagers. On- board activities like classes and quizzes are a great way to make new friends. Some ships even offer social hosts who can be dance partners, dinner companions or a fourth at cards. Most ships also have single cabins as well as single rates for double cabins. If you ask them, many cruise lines will even find you a roommate to share a cabin so you can obtain the per person/double occupancy rate, saving you even more on a great vacation.
Do I need Travel Insurance?
All passengers are required to have travel insurance as a condition of travelling with us. It is the responsibility of the passenger to ensure their travel insurance is valid and all conditions have been complied with. You are strongly urged to ensure you have declared any pre-existing medical conditions to your insurer in accordance with the policy conditions as failure to do so may well render your insurance invalid in the event you are taken ill during your cruise and you would then be unable to reclaim any medical/repatriation costs incurred by you or on your behalf.
Is the main destination always the port?
Usually yes, but in some countries the principal destination is given within the itinerary rather than the port e.g. Rome (from Civitavecchia.) At these ports of call and others that the ship berths some distance from the city centre, passengers who wish to go ashore independently of the cruise tour programme will usually find local public transport connections and private taxis close to the port. At certain ports, taxis may not be available at the ship's side and public transport connections may not be accessible within walking distance of the ship. In such cases, shuttle bus services or a city transfer service would usually be arranged. Usually, although there are some exceptions where the main places of interest are not on the coast but accessible by coach or train from the port.
Can I choose to explore independently at the ports of call?
Our experienced staff will be pleased to assist you with local arrangements in various ports of call, however if you prefer to explore independently that is normally fine. If you are planning on exploring independently in St Petersburg or possibly in other USA areas you must have a visa, however it is not required if you take one of the organised excursions. Taxis are available at most ports, but be sure to negotiate rates before you set off.
What shouldn't I pack?
Obviously there are certain items that shouldn't be packed in your luggage for safety reasons. Details of the items that cannot be carried in baggage on flights can be found on the back of your flight tickets. The Merchant Shipping Act also prohibits the carrying of certain items on the ship without prior authorisation from the relevant supplier, including:
All firearms and ammunition, sporting weapons, replica firearms and explosives of any kind.
Knives and other sharp bladed weapons.
Flammable substances (petrol, methylated spirits, paint thinners etc).
Items containing incapacitating substances that could be used to maim or disable.
Any other item made, adapted or intended for use as an offensive weapon.
What do I need to know regarding the embarkation and disembarkation processes?
Your cruise experience begins as soon as you step aboard the ship. Boarding for the cruise usually begins around 1 PM. We recommend that you arrive at the port around noontime. It takes about an hour to have your documents checked and processed, get your onboard account card, and line up for boarding. On the final night of the cruise, you should be packed and have your luggage in the hallway by 2 AM. Make sure to leave out your clothes for the next day, as well as your sleepwear. In the morning, breakfast is served early; then guests go to public rooms to begin the disembarkation process. This allows the cabin stewards time to clean the cabin for the next guest. Please not that you may disembark in groups. Wait in the public room until your group is called. Be sure to bring a carry-on for your sleepwear and toiletries. Once off the ship, you may pick up your luggage.
Is there anything I need to know if I wish to visit the USA?
British passport holders travelling to the USA (or via the USA) are required to have either individual machine-readable passports or biometric passports. (If you need to check your passport we recommend you contact the UK Passport Office). Families will be required to obtain individual passports for each traveller including all children. If you have a machine readable or Biometric passport you should be able to qualify for travel (of up to 90 days) without a visa, under the Visa Waiver Programme (VWP). That is, provided no one in your party has ever been arrested (even if not convicted), or if suffering from a serious communicable disease (visit: www.usembassy.org.uk for details of all restrictions). For passengers holding a non-British Passport, or, if you are unsure whether you qualify for travel under the VWP please consult the Identity & Passport Service or US Embassy.
Please note US Customs & Border Control have introduced an Electronic System for Travel Authorisation (ESTA). The system is web based only and requires all passengers (including infants) travelling via or to the USA to apply for authority to travel a minimum of 72 hours prior to travel. Effective from 12 January 2009 ESTA is compulsory. You may be denied boarding or refused entry to the US if you have not registered and obtained authorisation. To apply visit https://esta.cbp.dhs.gov. You will need your 1st night's address which is shown on your invoice / ticket booklet. We recommend that you carry your ESTA approval with you when you travel. For additional information on travel to the US visit http://www.usembassy.org.uk/